How much does it matter if there's an imbalance in wealth between partners?  Surely love can conquer all and money really isn't that important.  Read on to find out if that is true…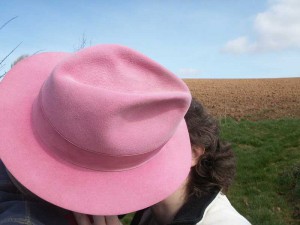 It would be nice to think that love is the only thing that matters but there are practical reasons why it really can matter whether there is a large earnings or capital mismatch between partners.
Firstly, let's distinguish between income and capital. It matters less that one partner has assets and the other doesn't.  Why is this? Let's say that one partner owns a property and the other has been renting. If the two decide to live together, they can either move into the existing property or sell up and buy somewhere new. It may be that a "prenup" would be something to discuss if marriage is on the cards and the mismatch in capital is significant.
Income differences are likely to be more of an issue though. It's all very well that in the first few months you might be happy to pay for your partner whenever you go out or on holiday but this is eventually likely to become a source of disagreement. Imagine a situation where one partner is earning £100,000 per year and the other only wants to work part time and is earning £6,000. The lower earner may be embarrassed by being unable to pay their way when out. Holiday time is even more stressful, the high earner might be used to five star hotels and a luxury life style whilst the part timer would be happier camping.
What we do in our spare time is often, at least partly, governed by our income. There may be a novelty value in being able to introduce someone to the pleasures of the high life but can it last? The only way to make such a relationship work is if the high earner is entirely happy to commit to paying for both parties to do whatever they decide to go for in terms of entertainment and lifestyle. They need to do this without harbouring any thoughts of unfairness or resentment. The lower earner can play their part by making sure they contribute something even if it is a very low proportion of the total. For example, buy the ice creams if you've gone for a night at the opera.
Why not read more of our dating related articles:
In January 2015, you'll have a chance to try out your dating skills in Salisbury, Wiltshire.
What's more, it's all in aid of an excellent charity, Hope and Homes for Children.  The local support group is holding a speed dating event in Salisbury on January 15th 2015 for 40(ish) to 60(ish) year olds in aid of the charity.
By being flexible about the age range, there will be less temptation for participants to lie about their age.  In fact, you won't have to tell anyone your age at all , if you feel right coming along then you'll be welcome.
The evening will be a fun event where each person will spend 4 minutes talking with every person of the opposite sex. There will also be a chance to mingle at the bar before and after the formal sessions. Ideal for those wishing to meet potential partners or just make new friends whilst at the same time helping a marvellous charity. www.hopeandhomes.org.uk
Places are limted to 20 men and 20 women. To express an interest in attending a repeat of this event, email Chris at Dating@hhc-sw.com or call 01747 858016 – there is no commitment at this stage.
Alternatively, follow us on Twitter @DatingSalisbury